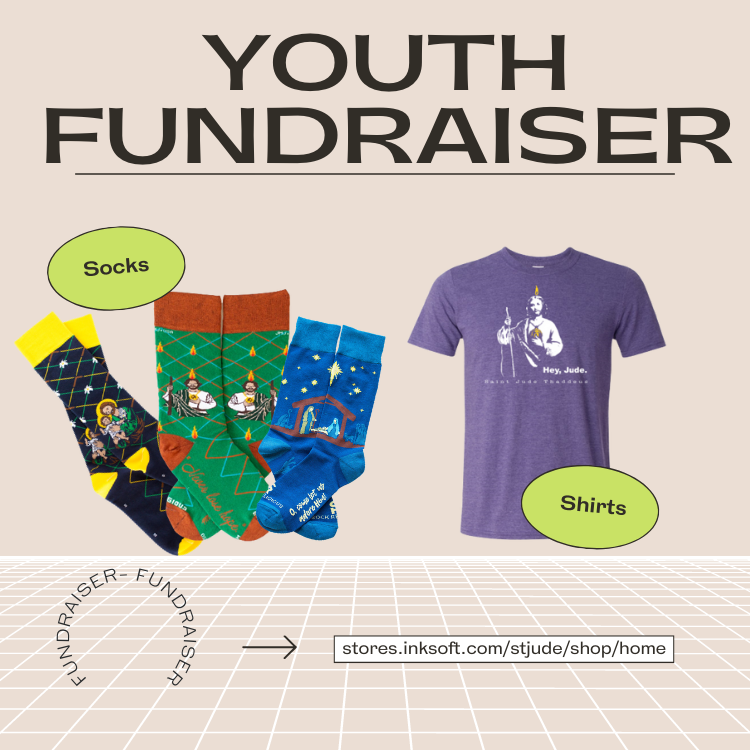 Youth Group Fundraiser with Sock Religious
St. Jude Youth Group is having a fundraiser with Sock Religious. They make socks, shirts, and stickers with wonderful images with the saints. They recently released a St. Jude sock and shirt. 50% of the proceeds from this fundraiser will support the youth of the parish. If you have any questions please feel free to contact Tyler in the office.
Take me to the fundraising website!