Maria Rivera
Administrative Assistant and School Secretary
Maria is born and raised from Miami, Fl. She completed a Culinary degree at Johnson & Wales University and moved to Colorado to complete her B.A. in Culinary Nutrition. Right before completing her program, for weeks she felt a strong urgency to drop her plans and to follow God. The call was to do God's will in serving at St. James. "Come, follow Me," Jesus said, "and I will make you fishers of men." And at once they left their nets and followed Him. (Matthew 4:19-20). It is not a coincidence that she was being led to Catholic Education, as her hobbies have included teaching Religious Education in Miami since the age of 14, and now teaching Religious Education at St James Catholic Church, as well Theology of the Body and TeenSTAR. After working in St James Catholic School for over 2 years, she truly understands the power and mission in announcing the Good News through Catholic Education. Her passion is serving children and families; she loves that God is using her talents to serve the St. James community! As of this summer, she is extremely joyful and blessed to have answered the call to a life of holiness and service in the vocation to marriage! On weekends, you will find Maria and her husband coming up with new recipes to cook, dreaming of their own vegetable garden or reading about the truth, beauty and goodness of our Catholic faith.
Mrs. Geraldine Sock
Middle School Theology - Administrative Assistant to the Principal
Geraldine was born and raised in Singapore. She worked as a pharmacist in Singapore before she met and married her husband, Shawn, and moved to the US. After staying home to raise her sons, Geraldine felt called to teach the faith to youth in a Catholic School setting. She completed a Masters of Arts in Theology at the Augustine Institute, as part of her commitment to devotedly pass on the Catholic faith to her students. Geraldine feels blessed to teach theology in Middle School, at St. James. This year, she takes on the role of Administrative Assistant as well. She enjoys serving the families and students of St. James and desires to help all students learn about God's great love and his unique design for each of them.
Dr. Thomas Ball
Music
Dr. Thomas Ball is in his 15th year teaching and 7th year as the music teacher at St James. Previously he taught public high school band and orchestra in several metro-Denver school districts. Dr Ball has also taught at the University of Denver and Adams State University. He has music degrees from Berklee College of Music, the University of Colorado, and the University of Northern Colorado, and his teaching license through Colorado Christian University. Dr. Ball came into the Church in 2002 and is a parishioner at St. Thomas Aquinas in Boulder where he was married. He lives in Westminster with his wife and 5 children. He feels blessed to teach the Catholic Faith though music at St. James. Dr Ball's instruction focuses on music literacy through instrumental and vocal performance using the Archdiocese and Colorado Standards for music education.
Ms. DeLine
Junior-Kindergarten
Ms. DeLine is in her third year at St. James as the Junior-Kindergarten teacher. A Colorado native Ms."D" loves the Colorado mountains and taking her dog Finny on long hikes. She is the product of catholic schools and is starting her 14th year of teaching for the Archdiocese of Denver. Ms. D is the oldest of eight children and the proud Aunt of 48 nieces and nephews. Her faith is the most important aspect of her life and she is looking forward to teaching new little souls, but especially implementing the Catechesis of the Good Shepherd. As this new school year approaches she looks forward to meeting all the families at St James.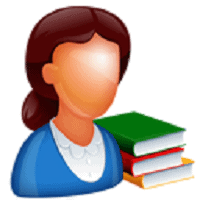 Miss Chelsea Benedict
Kindergarten
Ms. Clare Shurmer
1st Grade
Ms. Clare Shurmer is the first grade teacher. This is her first year at St. James School. She is new to Denver and is following her call to serve as a teacher in the St. James community. Ms. Shurmer was born and raised in Cincinnati, Ohio. She was raised Catholic and God has been a big part of her life. She attended Catholic schools for grade school and high school and loved the faith- filled community. Ms. Shurmer is excited to help and develop her students math, reading, writing, and other skills with God and faith at the center of it all. She graduated from Miami University in May of 2020 with an Early Childhood Education degree. As this new school year approaches she looks forward to meeting all the families at St. James.
Miss Anne Marie Romansky
2nd grade
This is her tenth year teaching at St. James and her seventh year teaching 2nd grade. She has previously taught preschool and 1st grade. She is a 2011 graduate of the University of Northern Colorado and graduated with an Elementary Education degree. Ms. Romansky participated in the ACE English as a New Language Program through the University of Notre Dame which provides an Endorsement in teaching English as a New Language. In her past nine years at St. James, she has at some point coached Volleyball, Widget and JV girls' Basketball, Cross Country, and 7th and 8th Speech. She is also involved in the parish community at St. James. She is very happy to be continue teaching 2nd grade and be back in the building this year. She looks forward to helping and developing her students in their reading, writing, and math among other skills and most importantly in their young faith and knowledge of God's love for them! Ms. Romansky is blessed to prepare and form the students for making their First Confession in 2nd grade. She is a native of Colorado and a product of Archdiocese of Denver Catholic schools which has allowed her to stand behind the value of the quality and faith filled education that St. James provides.
Miss Tucker
3rd Grade teacher
Miss Tucker is entering her 4th year as the Third Grade teacher at St. James. She was raised Catholic in a small town on the Western Slope of Colorado where her parents and grandmother lived a beautiful example of loving and leaning on the Lord. She is an educator at heart--inspired, each day, by her students and God's gifts, grace, and guidance. She has nearly 20 years' experience as a teacher and certified athletic trainer--including serving in those roles at the high school level and in Japan. She strives for teamwork in the classroom and to foster connections for her students between all subjects and to the world around them. A common thread through all of Miss Tucker's instruction is the encouragement and opportunity to grow in knowledge and love of God. Along with teaching 3rd Grade, spending time in the outdoors, playing with her kitten, knitting, and providing private swim instruction bring her joy!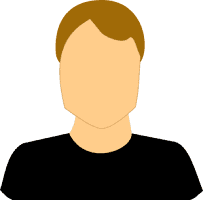 Mr. David Pipp
Interim teacher 4th grade
Mrs. Marla Kloepfer
Fifth Grade
Mrs. Marla Kloepfer is happy to teach Fifth Grade again this year. She is a graduate of Arizona State University, and holds a BA in Early Childhood Education, and a BA in Dance. Mrs. Kloepfer has taught Preschool through Eighth Grade for seventeen years. She grew up in Emmaus, Pennsylvania, where she enjoyed her primary years in Catholic education. "Receiving my first Sacraments with my classmates, and learning in a faith-filled environment are vivid memories that bring me to St. James Catholic School. I am blessed to have had loving teachers who nurtured my relationship with God, and I want to be that kind of teacher for my students." Mrs. Kloepfer is passionate about helping her students reach their goals, sharing the Gospel, and teaching American History. Marla, her husband Paul, and their daughter love exploring the natural beauty of Colorado. She feels honored to have taught on and off at St. James for the past seven years. Mrs. Kloepfer is looking forward to sharing God's love and her talents with our families and staff this school year.
Miss Farrell
Middle school math and science
I am excited to be starting as the middle school math and science teacher at St. James Catholic School. I was born and raised in the Chicagoland area and have attended Catholic school my entire childhood, where I gained knowledge and solidified my values through my faith. I received my bachelor's degree in 2015 from Creighton University in Omaha, Nebraska. I taught in the Chicago area for 2 years and then moved to Colorado 3 years ago, where I began teaching Spanish at St. Mary's Catholic School in Littleton. My favorite things to do in my spare time include reading, going for walks with my dog Mocha, board games, and golfing. I love spending time with my family as well as my fiancé, Beejan (we're getting married in May). It is my greatest joy to see my students throughout the year grow spiritually and academically. I am excited and dedicated to my students as we learn together this year.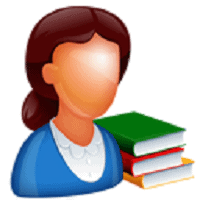 Miss Halva
Special Education
Kathy Halva is a Denver native with over thirty years of experience, teaching children who learn differently. She has degrees in both Elementary and Special Education. At St. James, she teaches children of all ages, who struggle in a variety of ways and have difficulty learning. Her specialty is teaching reading and she loves seeing the excitement children feel when they realize they can read. She enjoys working in a faith-based environment. When she's not working with children, Ms. Halva likes to read, travel, hike, and play golf. She is looking forward to another great year at St. James School.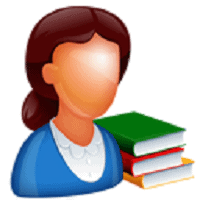 Miss Mundy
Art Teacher
My name is Alexandria Mundy, and I was born and raised in Houston, TX. I have a Bachelors in Fine Arts in Graphic Design, and a minor in Illustration. I enjoy camping, reading, art, and growing in my faith. I look forward to this new chapter in my life and starting this new school year. In 2017 I moved to Denver, CO for a graphic design position at a not-for-profit corporate company. I spent 3 years working in a corporate environment and quickly realized my heart was being called to something else. When I moved here in 2017, my faith was re-invigorated. After attending Catechesis talks here at Saint James, I entered a community that has changed my life. The community has helped me to actively walk in faith. Jesus, along with our Blessed Mother, have been calling me to a life of service. When the opportunity to teach Art at Saint James was offered to me, I felt in my heart this is where I was meant to be. I feel called to share faith with others. My intention at Saint James Catholic School is to evangelize through Art. I believe art can be a great way to express our faith and visually share faith with others in our family and community.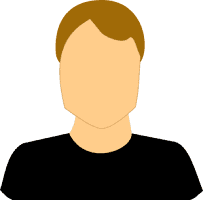 Mr. Dan Cartin
Physical education and social studies
This is Mr. Cartin's third year at St. James teaching P.E. and acting as the Athletic Director, and his second year teaching social studies. He attended Sacred Heart of Jesus School in Boulder. He received his Political Science and Master's degrees from the University of Colorado and his law degree from Denver University. He was employed as a legislative lawyer from 1989 through 2017 at the State Capitol. Mr. Cartin's wife was a pre-school teacher at St. Louis School in Louisville. His two daughters graduated from St. Louis,Holy Family High School, and Catholic universities. Coaching and organizing boy's and girl's baseball, softball, and basketball teams, as well as following the C.U. Buffaloes teams, have always been a passion for him. God's presence in his life has been real and led him to St. James Catholic School. He is committed to ensuring students learn and demonstrate their Catholic faith in each class he teaches and on each team he coaches.
Mr. Jacob Coonradt
Upper school English and History teacher
Mr. Jacob Coonradt will be spending his second year at St. James as the upper school English and History teacher. He is excited to spend another year serving God with the amazing students and staff at St. James, and is so happy at the prospect of being back in the classroom with his students. Mr. Coonradt loves literature, music, poetry, the Catholic Faith, and telling terrible (though appreciated) jokes to his students - all of which he plans to bring in the classroom with redoubled vigor. Aside from the graces of a new school year, Mr. Coonradt is also blessed to be entering the sacrament of marriage with his fiancee in October of 2020, and is awed at the prospect of coming deeper into Christ's love with his wife-to-be.