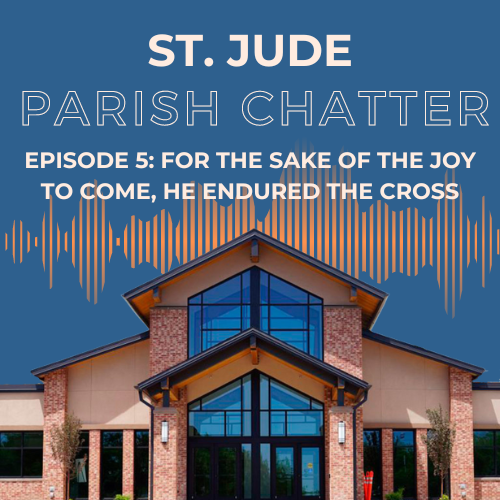 This week Fr. Thuerauf and Tyler discuss Tyler's trip to France for a wedding, Monday Adoration at the parish, and we talk about uniting our sufferings to that of our Lord's on the cross for the joy that is promised us in heaven.
We also mourn this week the loss of our music director Lu. Please keep her and her family in your prayers.
Hebrews 12:2 For the sake of the joy that lay before him he endured the cross, despising its shame, and has taken his seat at the right of the throne of God.
Mass readings for the 20th Sunday in Ordinary Time